OMRI Welcomes Our New Executive Director
(July 6, 2010) We, the OMRI Board of Directors, are excited to share with you this important news as a supplement to our recently released newsletter. We are pleased to announce that we have chosen Peggy Miars as our new Executive Director/CEO. Miars comes to us most recently from California Certified Organic Farmers (CCOF), where she has served for six years as the Executive Director/CEO. After completing a thorough search, we are very confident that she will provide the skilled leadership necessary to guide OMRI into a new era for materials review. Miars' experience in the organic sector, coupled with her extensive experience in nonprofit management, make her a good fit for this position. She will bring with her a wealth of knowledge and expertise gleaned from years of experience as a leader in the organic certification field.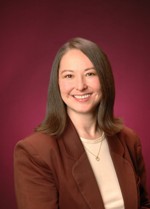 "This is a pivotal point in OMRI's growth as demand for services grows and as the National Organic Program (NOP) steps up enforcement. I'm excited to lead OMRI's dynamic and professional staff into a successful future." said Miars.
Miars will leave CCOF in August amid some sad goodbyes, though the organization is stronger for the time she spent there. Her transition here at OMRI will begin in September. In addition to her efforts at CCOF, she also volunteers her talent and skill to serve on the Advisory Board of the Cal Poly State University College of Agriculture, Food & Environmental Sciences, Center for Agriculture, Food, and Environmental Studies. Her previous experience includes more than a decade working in marketing and management positions at Earthbound Farm, Whole Foods Market, and many nonprofit organizations.
We are looking forward to having her on board!
Ram Balasubramanian, OMRI Board Chair
Bill Stoneman, Board Member and Search Committee Chair