Get Listed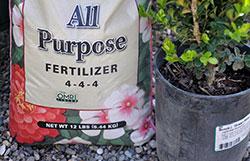 OMRI offers independent review of brand name input products intended for organic farming and processing. OMRI's standards are based on the U.S. National Organic Program (NOP) and on the Canada Organic Regime (COR) standards.

"OMRI Listed®" products are allowed to display the appropriate OMRI seals on labels and in product advertising, and the complete OMRI Products List© and OMRI Canada Products List are available for download. Additionally, OMRI's electronic search makes it convenient and easy for members of the organic community to decide which products to use.
Responsive and Secure Service
OMRI is ISO 17065 accredited as a material review organization, which means that certifiers worldwide can accept OMRI determinations about your product's compliance with the NOP and/or COR standards. This means that you won't have to share your product's proprietary formula with multiple organizations.
Start the Process Today
Watch this video about how to order and download an OMRI Application Kit, then complete our online form and make a $40 payment (using PayPal) to receive the information you need to apply. If you have already ordered an application or have a product on the OMRI Products List, log in to find the latest forms and instructions. Contact OMRI at (541) 343-7600 x100 for assistance.

If you would like to learn more, details about the information requested during the application process and OMRI's review fees are available on our website.
What to Expect
About OMRI's process and the information and documents needed to complete your review.

Cost
OMRI's fees to apply and maintain your product listing.

Benefits
Why list your product with OMRI? Here are some of the ways OMRI helps organic.

Start the Process
Order an Application Kit to start the process today - good for two years of access.

FAQ
All about the OMRI application process, including the standards for USA and Canada.

OMRI Canada
OMRI is helping to grow the organic industry with the OMRI Canada Products List©.
OMRI ofrece una revisión independiente para productos de marca a ser usados como insumos en agricultura y procesamiento orgánico. Los estándares de OMRI están basados en el Programa Orgánico Nacional (NOP, por sus siglas en inglés) y en la regulación del Régimen Orgánico Canadiense (COR, por sus siglas en ingles).
Los productos designados como "OMRI Listed®" pueden hacer uso del sello de OMRI en las etiquetas del producto y en otros materiales publicitarios. Estos productos también pueden encontrarse en la Lista de Productos OMRI© y la Lista de Productos OMRI Canadá disponibles para su descarga gratuita. Adicionalmente, el buscador electrónico de OMRI hace más fácil para los miembros de la comunidad orgánica, encontrar y escoger productos que deseen utilizar.
Recursos en Español
Con el motivo de proporcionar información adicional a proveedores de insumos y demás partes interesadas, el sitio web OMRI.org cuenta con traducciones al español de varias sus páginas. Aquellas páginas que cuentan con traducciones tendrán el link Español ubicado debajo del título de la página. Adicionalmente, puede enviarnos sus preguntas en español a preguntas@omri.org.
Servicio Ágil y Seguro
OMRI está acreditado bajo la norma ISO 17065 como una organización de revisión de materiales. Por lo tanto, las agencias de certificación a nivel mundial pueden aceptar las decisiones de OMRI acerca del cumplimiento de su producto con respecto a las regulaciones del NOP y COR. Esto significa que no es necesario que comparta información confidencial de su producto con múltiples organizaciones.
Inicie su Proceso Hoy
Complete nuestro formulario en línea y realice un pago de $40 USD dólares (a través de PayPal) para recibir la información necesaria para aplicar. Si ya ha solicitado nuestra aplicación o ya tiene un producto en la Lista de Productos OMRI solo inicie su sesión en nuestra página web para que tenga acceso a formularios actualizados y demás instrucciones. Póngase en contacto con OMRI al (541) 343-7600 x100 para obtener ayuda.
Detalles acerca de la información requerida durante el proceso de aplicación y acerca de los costos de revisión de OMRI puede encontrarlos en nuestra página web.
Que esperar
Acerca del proceso de OMRI y la información y materiales necesarios para completar el proceso de revisión de su producto.

Costos
Los costos de aplicación y renovación del Listado de su producto con OMRI.

Beneficios
¿Por qué Listar su producto con OMRI? Encuentre aquí algunas de las formas en que OMRI ayuda a la comunidad orgánica.

Inicie el proceso
Ordene el Kit de Aplicación para iniciar el proceso – válido por 2 años.

Preguntas frecuentes
Todo acerca del proceso de aplicación, incluyendo los estándares de Estados Unidos y Canadá.

OMRI Canadá
OMRI está ayudando al crecimiento de la industria orgánica con la Lista de Productos OMRI Canadá.