Why work for OMRI?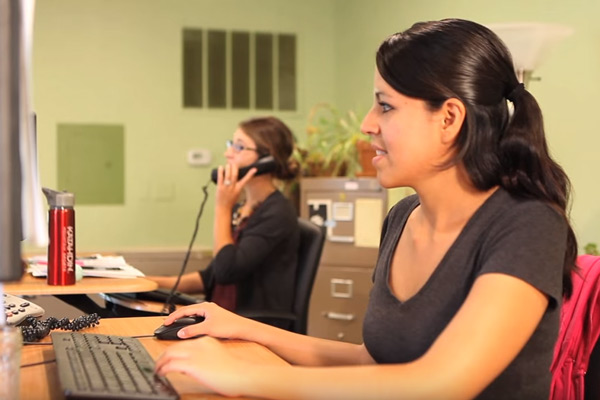 Here at OMRI, we focus on human beings. The humans we work and laugh with each day. The humans we serve through our review program. The humans who support and rely on the organic system, where we are so proud to serve a critical role. People are at the heart of everything OMRI does, and we're always looking to find the people whose skills, values and attitudes align with OMRI's mission and culture. In turn, we work to promote staff growth through training and support for professional development.
At OMRI, life/work balance is more than a buzzword, because happy humans are a joy to work with. Our staff appreciates generous paid time-off benefits and flexible forty-hour workweeks that really are forty hours. Everyone arrives at OMRI with their unique talents and experiences, and we strive to help our colleagues cultivate new skills and explore new roles whenever possible. These opportunities, along with a casual, candid and supportive workplace culture, contribute to our outstanding track record of staff retention. Check out what some of the team have to say about OMRI!
What are our staff saying?
"OMRI is a perfect fit for me. I get to work for a nonprofit in a sector I really believe in, for a growing company with excellent job security. As a bonus, I truly love the people I work with—there is literally no one I wouldn't be excited to chat with while waiting for the coffee to finish brewing. Also, covered bike parking!"
"My favorite thing about working [for OMRI] is feeling like my time and my personal life are respected. There's no expectation that people have to work above and beyond a forty-hour week in order to prove themselves, and I'm always able to log off right at four-thirty and get home to walk my dogs. There is a genuine 'work-to-live, not live-to-work' philosophy here."
"Because OMRI is a nonprofit, it maybe can't offer eye-popping private-sector salaries, but for me, the value I get from the 100% employer-paid healthcare and the generous [paid time-off] package more than makes up for it. Plus it feels good to know that the work I'm doing at OMRI is benefiting organics—for me personally, you can't put a price on that aspect of the job."
What are the benefits?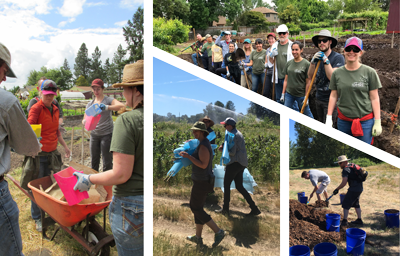 Team members at the annual OMRI Volunteer Day
Eligible full-time employees receive:
100% Paid Medical/Vision/Dental for Employees
50% Premium Coverage Medical/Vision/Dental for Dependents
Generous Paid Time Off (starting at 22 days per year)
13 Paid Holidays
Paid Parental Leave
Paid Bereavement Leave
Flexible Scheduling and Remote Work Options
401k Retirement Plan
Life and Disability Insurance
Annual Bus Passes for In Office Workers
Employee Assistance Program
OMRI is an Equal Opportunity Employer
OMRI is committed to fostering an inclusive and welcoming work environment where equal employment opportunities are available to all applicants and teammates without regard to race, color, religion, age, sex, pregnancy, national origin, disability status, genetics, protected veteran status, sexual orientation, gender identity or expression, or any other characteristic protected by federal, state or local laws.
All aspects of employment are decided on the basis of qualifications, merit, performance and business needs.