OMRI for Certifiers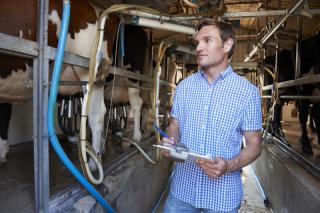 Certifiers around the world use the free OMRI Products Lists© and website search to research materials and products for their clients and certified operations. Dozens of certifiers also subscribe to OMRI for additional training and consultation services to support their material review processes.
"I can't imagine the organic industry without OMRI. We are sure of our process and consistent with the rest of the industry thanks to OMRI's exclusive focus on materials. It makes a real difference for us and our clients." –Subscribing Certifier
"Without OMRI, certifiers like us would definitely struggle to keep up with materials review. There are so many details to look at with inputs, and it's a long and drawn-out process to get the right information from each of the various suppliers. When our clients use OMRI Listed® products, we have the information we need to make decisions quickly and keep the industry moving forward." –Subscribing Certifier
OMRI was founded in 1997 by certifiers, for certifiers. Since then, OMRI's published lists of approved inputs have grown steadily, with services for Canada added in 2013, and Mexico in 2020.
"The certification of organic products in Mexico will be strengthened with the experience that OMRI has gained in input evaluation. I believe that OMRI has developed an input evaluation program that has matured with the participation of various stakeholders from the United States and Canada organic programs, and if the Mexico program benefits from this experience, it can make rapid progress in defining its own criteria and policies." –Juan Ortega, Gerente de Certificación de PAMFA
The organic industry is evolving faster than ever, and OMRI is helping certifiers every step of the way. Learn more about OMRI's technical support services for certifiers.