Links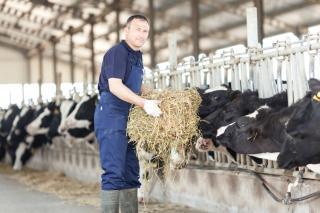 These links provide a wide range of references for organic farmers, handlers, certifiers, and other members of the community interested in resources about organic. The Table of Contents will link you directly to the sections.
---
United States Organic Standards & Regulation
Organic Foods Production Act of 1990 (OFPA)
This law authorized the creation of the National Organic Program, the USDA Organic seal, and defined the process by which farming practices and production inputs would be considered for inclusion within the federal regulations.
USDA National Organic Program (NOP)
The USDA's National Organic Program site includes information on organic accreditation and certification, compliance and enforcement to the NOP Rules, information for consumers, resources and training, and a link to the National Organic Standards Board (NOSB). OMRI reviews products to the NOP Rules, and writes technical reports for the NOP.
USDA National Organic Standards Board (NOSB)
The National Organic Standards Board (NOSB) is designed by law to advise the National Organic Program (NOP) on which substances should be allowed or prohibited. Made up of dedicated public volunteers appointed by the Secretary of Agriculture, board members include organic growers, handlers, retailers, environmentalists, scientists, USDA-accredited certifying agents and consumer advocates.
USDA National Organic Standards
This link leads to the full text of the U.S. Department of Agriculture's organic law in the Code of Federal Regulations at 7 CFR Part 205. The text includes the National List of Allowed and Prohibited Substances, a useful resource when determining whether your product is eligible for OMRI listing.
NOP Handbook
The National Organic Program Handbook: Guidance and Instructions for Accredited Certifying Agents and Certified Operations contains clarifications on the NOP Standards. OMRI reviews products not only to the NOP Standards, but also in accordance with the Guidances and Instructions within the NOP Handbook.
USDA Organic Integrity Database
This database can be used to identify certifiers, certified organic products, operations that produce them, where they are located, and how long an operation has been certified. The database can also be used to identify operations whose organic status has been surrendered, suspended, or revoked. Reports on the number of certified operations, crop acreage (incomplete), and the number of livestock and poultry animals (incomplete) can be generated from this database.
NOP Petitioned Substances
The National List of Allowed and Prohibited Substances can be amended. One way in which this process is initiated is through a petition. Anyone can submit a petition to add or remove a material to/from the National List. Petitions, technical reports, and related NOSB recommendations can be found here.
United States Food and Drug Administration
The National Organic Program Standard references the United States Food and Drug Adminstration (FDA) and the Federal Food Drug, and Cosmetic Act (FFDCA) in places. The FFDCA are laws that give authority to FDA. The FDA regulations can be found here.


Canada Organic Standards & Regulation
Canadian Food Inspection Agency
The Safe Food for Canadians Regulations (SFCR) includes the requirements of the Organic Products Regulations, 2009, as well as other Canadian food regulations. The Canadian Food Inspection Agency (CFIA) is responsible for maintaining and enforcing the Canada Organic Regime operating manual, which outlines the process by which certification verification bodies are reviewed as required by the SFCR.
Canadian General Standards Board (CGSB)
A Canadian federal government organization that offers standards development and conformity assessment services for economic regulatory, procurement, health, safety and environmental interests of government, industry and consumers.
Canadian Organic Standards
The Canadian General Standards Board (CGSB) has published three documents that outline rules for organic production systems in Canada. The General Principles and Management Standards (CAN/CGSB-32.310-2020), the Permitted Substances List (CAN/CGSB-32.311-2020), and the Aquaculture-General principles, management standards and permitted substances lists (CAN/CGSB-32.312-2018) are used to determine whether an input product is compliant in Canadian organic production.
Organic Federation of Canada
The Organic Federation of Canada (OFC) is composed of a variety of organic stakeholders, including producers, certification bodies, government representative, and input manufacturers. The OFC publishes CGSB meeting notes, and participates in the review of the organic standards. The OFC's Standars Interpretation Committee (SIC) provides clarifications for how the Candian Organic Standards should be interpreted, with respect to specific circumstances. The SICs process involves draft responses, public comment periods, and final published answers.
Agriculture and Agri-Food Canada (AAFC)
Agriculture and Agri-Food Canada (AAFC) provides information on research, technology, policies and programs to achieve an environmentally sustainable agriculture, agri-food and agri-based products sector, a competitive agriculture, agri-food and agri-based products sector that proactively manages risk, and an innovative agriculture, agri-food and agri-based products sector.
Mexico Organic Standards & Regulation
National Service for Animal and Plant Health, Food Safety and Quality (SENASICA)
The Mexican National Service of Health, Food Safety and Quality site includes information on organic accreditation and certification in Mexico, compliance and enforcement of the Mexican Organic Products Law (LPO), information for consumers, resources and training, and links to relevant communications and press releases.
Mexican Organic Products Law (LPO)
The Mexican Organic Products Law page of the SENASICA website features the most up to date amendments to the Guidelines, important publications on the status of the regulations, as well as the National List of Permitted Substances for Organic Agriculture in Mexico available for download.
Guidelines for Organic Production in Mexico
This link leads to the full, translated text in English of Mexico's Guidelines for Organic Production. The English translation of the Guidelines is provided as a courtesy, and OMRI is not responsible for errors or omissions related to the translation. This translation was last updated on 12/15/2020 and may not be current. The current version of the standards is available in Spanish at http://dof.gob.mx and provides the accurate regulatory text.
United States: Educational Resources & Organizations
Our website includes a list of accredited certifying agents who subscribe to OMRI, available here: Subscribing Certifiers. Many of these organizations offer educational resources and can answer questions about organic production and certification.
Carolina Farm Stewardship Association (CFSA)
CFSA's mission is to advocate, educate and build connections to create sustainable food systems centered on local and organic agriculture.
Center for Environmental Farming Systems (CEFS)
This organization develops and promotes food and farming systems that protect the environment, strengthen local communities and provide economic opportunities in North Carolina and Beyond.
Center for Rural Affairs (CFRA)
The Center for Rural Affairs advocates for policies that support rural communities to reduce poverty, reward stewardship, and strengthen small farms and businesses, creates opportunities to earn a living in rural communities though work with small businesses and family farms and ranches.
Centre for Agricultural Bioscience International Publishing (CABI)
Member-based online abstracts database for scientific research about organic agriculture.
Community Alliance with Family Farmers of California (CAFF)
The Community Alliance of Family Farmers advocates for California family farmers and sustainable agriculture.
Ecological Farming Association (ECO-Farm)
The Ecological Farming Association nurtures healthy and just farms, food systems, communities and environment by bringing people together for education, alliance building and advocacy.
eOrganic
Free online community of individuals involved in organic research and outreach. Includes free webinars, articles, and question and answer service.
Florida Organic Growers (FOG)
Florida Organic Growers is a 501(c)(3) not-for-profit organization established in 1987 to promote and support organic agriculture and healthy and just food systems.
The Kansas Rural Center, Inc. (KRC)
KRC is a non-profit organization that promotes the long-term health of the land and its people through research, education, and advocacy. The KRC cultivates grassroots support for public policies that encourage family farming and stewardship of soil and water.
Kerr Center for Sustainable Agriculture
The Kerr Center for Sustainable Agriculture is a 501 (c)(3) non-profit educational foundation. Established in 1985, the foundation headquarters is located on the historic Kerr Ranch near Poteau in southeastern Oklahoma.
Land Institute
The Land Institute works to develop an agricultural system with the ecological stability of the prairie and a grain yield comparable to that from annual crops.
Land Stewardship Project (LSP)
The Land Stewardship Project is a private, nonprofit organization founded in 1982 to foster an ethic of stewardship for farmland, to promote sustainable agriculture and to develop sustainable communities.
Leopold Center for Sustainable Agriculture
The Leopold Center is a research and education center on the campus of Iowa State University created to identify and reduce negative environmental and social impacts of farming and develop new ways to farm profitably while conserving natural resources.
Marbleseed (formerly Midwest Organic and Sustainable Education Service - MOSES)
MOSES is an education-outreach organization in the Upper Midwest, working to promote sustainable and organic agriculture. MOSES serves farmers striving to produce high-quality, healthful food using organic and sustainable techniques. These farmers produce more than just food; they support thriving ecosystems and vibrant rural communities.
Michael Fields Agriculture Institute
Michael Fields Agriculture Institute is a non-profit organization with the mission to cultivate the ecological, social, economic, and spiritual vitality of food and farming systems through education, research, policy and market development.
National Organic Coalition (NOC)
A national alliance of organizations working to provide a "Washington voice" for farmers, ranchers, environmentalists, consumers and progressive industry members involved in organic agriculture.
National Sustainable Agriculture Coalition (NSAC)
The NSAC is an alliance of grassroots organizations that advocates for federal policy reform to advance the sustainability of agriculture, food systems, natural resources, and rural communities.
National Sustainable Agriculture Information Service (ATTRA)
Formerly known as ATTRA - National Sustainable Agriculture Information Service, a project developed and managed by the National Center for Appropriate Technology (NCAT), provides high value information and technical assistance to farmers, ranchers, extension agents, educators, and others involved in sustainable agriculture.
The Organic Center
The Organic Center is a go-to source of information for scientific research about organic food and farming. They cover up-to-date studies on sustainable agriculture and health, and collaborate with academic and governmental institutions to fill gaps in our knowledge.
Organic Farming Research Foundation (OFRF)
The OFRF mission is to sponsor research related to organic farming practices, to disseminate research results to organic farmers and to growers interested in adopting organic production systems, and to educate the public and decision-makers about organic farming issues
Pennsylvania Association for Sustainable Agriculture (PASA)
The Pennsylvania Association for Sustainable Agriculture continues working to bring farmers together to learn from each other, and to build relationships between those farmers and consumers looking for fresh, wholesome, locally and sustainably produced food
Rodale Institute
Rodale Institute is a 501(c)(3) nonprofit organization that works with people worldwide to achieve organic regenerative food systems that renews environmental and human health. They are one of the pioneers of advocating organic agriculture and are well known for their outreach, publications and research.
Texas Organic Farmers and Gardeners Association (TOFGA)
TOFGA provides education and marketing support to the organic and sustainable producers of Texas.
University of California Santa Cruz Center for Agroecology and Sustainable Food Systems (CASFS) The Center for Agroecology & Sustainable Food Systems is a research, education, and public service program at the University of California, Santa Cruz, dedicated to increasing ecological sustainability and social justice in the food and agriculture system.
University of California Santa Cruz Sustainable Agriculture Research and Education Program (SAREP)
SAREP provides leadership and support for scientific research and education in agricultural and food systems that are economically viable, conserve natural resources and biodiversity, and enhance the quality of life in the state's communities.
Sustainable Agriculture Research & Education (SARE)
SARE provides grants for education and research projects related to sustainable agriculture. Project reports are made available to the public, and organized by region.
Washington State University Center for Sustaining Agriculture and Natural Resources (CSANR)
CSANR leads efforts in sustainable agriculture, food, and natural resource systems that are economically viable, environmentally sound, and socially responsible. Washington State University also conducts research, and provides resources for people performing organic agriculture through their extension services.
Canada: Educational Resources & Organizations

Atlantic Canadian Organic Regional Network (ACORN)
Information about eating organic and organic agriculture in Canada. Hosts events and an annual conference, links interns with farms, classified ads, and multimedia links. There is also a Directory of Allowable Organic Inputs.
Canadian Organic Growers (COG)
Promotes organic agriculture in Canada with an online library, publications, directory, and events. COG's Guide to the Canadian Organic Standards is a searchable list that integrates the Canadian Organic Standards and some of the Standards Interpretation Committee responses on specific materials.
Canada Organic Trade Association (COTA)
Your guide to the organic world in Canada. They are involved in all regulatory and policy aspects of the Canadian organic sector.
International Resources
EU Organic Regulations
The EU organic regulations are codified in two major pieces: EC 834/2007 and EC 889/2008. EC 834 will be replaced in 2021 with EU 2018/848. These regulations have numerous amendments, which can be viewed on IFOAM's website here.
European Union Department of Agriculture, Fisheries and Food on Organic Farming. Includes information, education, publications, events, rules and regulations, and legislations for organic producers, industry and consumers in the EU.
FiBL (Research Institute of Organic Agriculture)
FiBL is an independent, non-profit, research institute based in Europe (Switzerland, Germany, Austria, France) with the aim of advancing cutting-edge science in the field of organic agriculture. FiBL's research team works together with farmers to develop innovative and cost-effective solutions to boost agricultural productivity while never losing sight of environmental, health and socio-economic impacts. They provide publications, trainings, extension, and international service.
International Federation of Organic Agriculture Movements (IFOAM)
A facilitator of the world wide organic movement, this non profit provides publications, holds conferences, has an accreditation that ensures fair trade of organic products, and promotes sustainable and organic agriculture throughout the world.
The Japanese Agricultural Standards Law (JAS)
The USDA web page on Japanese Agricultural Standards for Organic Agriculture.
Louis Bolk Institute (LBI)
Research institute based in The Netherlands with projects in organic plant breeding, improvement of quality, preventive health care.
Soil Association
The Soil Association (U.K.) was founded in 1946 by a group of farmers, scientists and nutritionists who observed a direct connection between farming practice and plant, animal, human and environmental health.
Industry Technical Resources

Accredited Certifiers Association, Inc. (ACA)
This is an educational organization created to benefit the USDA accredited organic certifier community and the organic industry.
The Association of American Feed Control Officials (AAFCO)
The Association of American Feed Control Officials (AAFCO) is a voluntary membership association of local, state and federal agencies charged by law to regulate the sale and distribution of animal feeds and animal drug remedies.
Biodegradable Products Institute (BPI)
A multi-stakeholder association of key individuals and groups from government, industry, and academia promoting the use and recovery of biodegradable polymeric materials. The BPI Logo Program identifies products that are designed to compost quickly, completely and safely, without leaving any plastic residues!
California Department of Food & Agriculture (CDFA)
The California Department of Food and Agriculture strives to support a tradition of innovation and agricultural diversity by working with private industry, academia and public sector agencies. For Organic Input Material (OIM) registration/inspection information, please visit the CDFA's registration/inspection page: http://www.cdfa.ca.gov/is/ffldrs/fertilizer.html.
International Organic Inspectors Association (IOIA)
The International Organic Inspectors Association (IOIA) is a non-profit, professional association of organic farm, livestock, and process inspectors dedicated to verification of organic production practices.The mission of IOIA is to address issues and concerns relevant to organic inspectors, to provide quality inspector training and to promote integrity and consistency in the organic certification process.
Organic Trade Association (OTA)
This is a membership-based business association for the organic industry in North America. OTA's mission is to encourage global sustainability through promoting and protecting the growth of diverse organic trade. How to Go Organic The OTA has developed this website to help producers and processors find the resources to make the transition to organic or start a new organic business.
US Composting Council (USCC)
USCC is a trade and professional organization promoting compost. USCC provides a unified voice for the growing composting industry. USCC offers a Seal of Testing Assurance ("STA") program which tests and certifies compost providing users with basic information about compost contents and how it is intended to be used.

USDA Resources
USDA Alternative Farming Systems Information Center (AFSIC) USDA's National Agricultural Library resource for alternative and sustainable agriculture systems. The Alternative Farming Systems Information Center (AFSIC) specializes in identifying resources about sustainable food systems and practices in support of USDA's effort to ensure a sustainable future for agriculture and farmers worldwide.
USDA Animal and Plant Health Inspection Service (APHIS)
The Animal and Plant Health Inspection Service is a multi-faceted Agency with a broad mission area that includes protecting and promoting U.S. agricultural health, regulating genetically engineered organisms, administering the Animal Welfare Act and carrying out wildlife damage management activities.
USDA Foreign Agricultural Service - Organic Products (FAS)
FAS has the primary responsibility for USDA's international activities of market development, trade agreements and negotiations, and the collection and analysis of statistics and market information.
USDA Natural Resources Conservation Service (NRCS)
Provides education, conservation programs for farmers, land owners, and public lands, publications, data bases, and technical resources. The NRCS has offices in almost every county in the United States.
USDA Natural Resource Conservation Service Web Soil Survey
Web Soil Survey (WSS) provides soil data and information produced by the National Cooperative Soil Survey. It is operated by the USDA Natural Resources Conservation Service (NRCS).
Pesticide & Pest Management Resources
Association of American Pesticide Control Officials (AAPCO)
AAPCO's mission is to represent State Pesticide Control Officials in the development, implementation, and communication of sound public policies and programs related to the sale, application, transport, and disposal of pesticides.
Bio-Integral Resource Center (BIRC)
Contains publications, including the IPM Practitioner and the Common Sense Pest Control Quarterly.
Biological Control Home Page / Cornell University
From the Department of Entomology at Cornell University is the Bio-control agents' guide to parasitoids, predators, pathogens, weed feeders, and related biological control links.
Midwest Pesticide Action Center
The mission of Midwest Pesticide Action Center (formerly Safer Pest Control Project) is to reduce the health risks and environmental impacts of pesticides by promoting safer alternatives.
North Carolina State Biological Control Information Center
The National Science Foundation Center for Integrated Pest Management (CIPM) serves a leading role in technology development, program implementation, training, and public awareness for Integrated Pest Management at the state, regional, and national level. The CIPM is an organizational unit within the College of Agriculture and Life Sciences at North Carolina State University.
Northwest Center for Alternatives to Pesticides (NCAP)
Provides articles, blogs and links relating to alternatives to pesticides. They promote pesticide free parks, sustainable agriculture, pesticide free schools, and clean water for salmon.
US Environmental Protection Agency Office of Pesticide Programs
Inert ingredients: https://www.epa.gov/pesticide-registration/inert-ingredients-overview-and-guidance
Minimum Risk Pesticides: https://www.epa.gov/minimum-risk-pesticides
Labeling pesticides under the NOP: https://www.epa.gov/pesticide-labels/labeling-pesticide-products-under-national-organic-program
Virginia Association for Biological Farming (VABF)
The Virginia Association for Biological Farming (VABF) is the primary organization in the state of Virginia concerned with organic and biological farming and gardening.
Other Resources
Certified Naturally Grown (CNG)
CNG's is a non-profit peer reviewed Certification Agency that base their standards on the USDA Organic Standards, but Certified Naturally Grown is an independent program not accredited by or in any way affiliated with USDA's National Organic Program.
Eat Well Guide
Eat Well Guide® is a free online directory for anyone in search of fresh, locally grown and sustainably produced food in the United States and Canada.
Local Harvest
Local Harvest was founded in 1998, and is an informational resource for the Buy Local movement where people can find information on direct marketing for family farms.
Organic Consumers Association (OCA)
The OCA promotes food safety, organic farming and sustainable agriculture practices in the US.
Ecovia Intelligence
Ecovia Intelligence (formerly Organic Monitor) is a specialist research, consulting & training firm that focuses on global ethical product industries.
World Wide Opportunities on Organic Farms (WWOOF)
International organization connecting organic and biodynamic farms with people willing to work on the farm.