OMRI Seal Usage Update
(June 30, 2020) A desire for simplification and brand recognition spurs updates to the OMRI Listed® seal.
OMRI (the Organic Materials Review Institute), the leading reviewer of input products for organic use, announced today that the familiar OMRI Listed seal will now represent all OMRI Listed products, eliminating additional variations for products reviewed under the Canadian organic standards. A minor update to the optional wording below the Seal will provide additional consumer guidance, referring product users directly to OMRI.org to verify product use information.
The most significant change will be the phasing out of the OMRI Canada® and OMRI USA-Canada® seals (a process which will include a four-year grace period for affected suppliers), with an eye toward simplification and improved brand recognition. According to OMRI Executive Director/CEO Peggy Miars, "The OMRI Listed seal continues to represent quality and integrity to the end users and certifiers who rely on it. As OMRI continues to evolve and expand, a more flexible, universal Seal will best serve input suppliers, and leverage OMRI's already strong brand recognition across markets."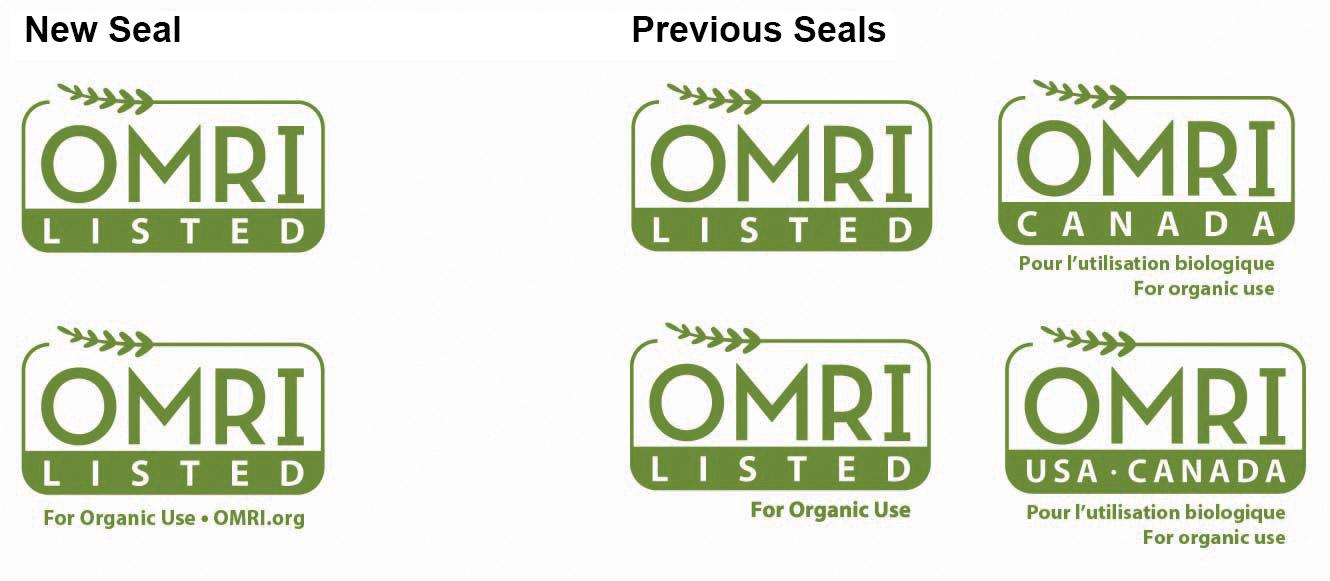 With this shift to a single Seal to represent products that have completed OMRI's rigorous review process, end users are encouraged to verify the ruling body and specific compliant uses of each product. Most OMRI Listed products have been reviewed for a specific use, while there may be other uses on the label that are not allowed in organic production. OMRI's review process identifies any restrictions on the compliant use of an OMRI Listed product, but these restrictions are not typically reflected in product labeling. These "use restrictions" are always available in the OMRI Products Lists and on OMRI certificates, accessible via OMRI.org. "Consistency is key," continues Miars. "By directing organic producers and processors to a single, accurate resource, we can help to safeguard their operations' compliance with the appropriate organic regulations."
With nearly 8,000 OMRI Listed products now on the market, it is more important than ever for product users to visit the OMRI website to verify the complete and current product information. Pointing end users to resources at OMRI.org will help avert potential misunderstanding, while also combatting fraudulent product claims. "As always, producers are advised to verify product use information and consult their certification bodies regarding appropriate product uses," says Miars.
Founded in 1997, OMRI provides organic certifiers, growers, manufacturers and suppliers with an independent review of products intended for use in certified organic production, handling and processing. OMRI is a 501(c)(3) nonprofit organization. When companies apply, OMRI reviews their products against the organic standards. Acceptable products are OMRI Listed and eligible to use the Seal on their packaging, and appear on the OMRI Products List©, OMRI Canada Products List© and, starting in summer 2020, the OMRI Mexico Products List©. OMRI also provides guidance to subscribers and certifiers regarding the acceptability of various material inputs in general under organic standards.
Contact: Meghan Murphy
Marketing Manager
(541) 343-7600 ext. 162