Get Listed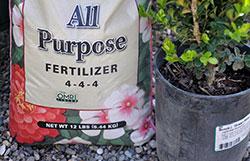 OMRI offers a trusted independent review of brand name input products intended for organic farming and processing. OMRI's standards are based on the U.S. National Organic Program (NOP), the Canada Organic Regime (COR) standards and on the Mexican Organic Products Law (LPO) guidelines.

Organic farmers and processors look for "OMRI Listed®" products displaying the OMRI seal on labels and in product advertising. The complete OMRI Products List(s) are available for download, and OMRI's electronic search makes it convenient and easy for members of the organic community to decide which products to use and download the OMRI certificates for each product.
Responsive and Secure Service
OMRI is an ISO 17065 accredited material review organization that is recognized as a valuable resource for organic producers. Certifiers worldwide can accept OMRI determinations about product compliance with the USDA National Organic Program (NOP), Canada Organic Regime (COR) and/or the Mexican Organic Products Law (LPO) standards. This means that you won't have to share your product's proprietary formula with multiple organizations.
Start the Process Today
Complete an online Application Kit order and make a $50 payment to access the information you need to apply. OMRI application support for your email and phone questions is included with your application kit. If you have already ordered an application, or have an OMRI Listed product, log in to find the latest application materials and instructions. Contact OMRI at (541) 343-7600 x105 for assistance.

If you would like to learn more, details about the information requested during the application process and OMRI's review fees are available on our website.
What to Expect
About OMRI's process and the information and documents needed to complete your review.

Cost
OMRI's fees to apply and maintain your product listing.

Benefits
Why list your product with OMRI? Here are some of the ways OMRI helps organic.

Start the Process
Order an Application Kit to start the process today - good for two years of access.

FAQ
All about the OMRI application process, including the standards for USA and Canada.

OMRI Canada
OMRI is helping to grow the organic industry with the OMRI Canada Products List©.