Welcome Product Suppliers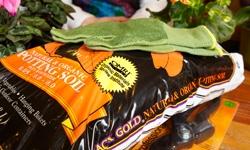 Responsive and Secure Service
The rules governing which products are allowed in organic production can be complex, but OMRI makes them simple. Not only is our input certification program the most widely accepted in North America, our ISO accreditation ensures worldwide recognition. This means that you won't have to share your product's proprietary formula with multiple organizations.
Access Growing Markets
Within days of your product becoming OMRI Listed, thousands of potential clients and scores of certifiers will learn of your acceptance through our website. And organic professionals frequently reference the OMRI Products List in their work advising growers. Likewise, ecologically-minded home gardeners will see your product alongside other OMRI Listed products in the rapidly expanding organic gardening sections of major retailers.
Distinguish your Products
Organic producers safeguard the integrity of their inputs and protect their certification by looking for the trusted seal of the Organic Materials Review Institute. Similarly, placing the OMRI Seal on your product is the best way to reach a customer base that expands every day.
Start the Process Today
Complete our online form and make a $40 payment (using PayPal) to receive the information you need to apply today. If you have already ordered an application or have a product on the OMRI Products List, log-in to find the latest forms and instructions. Contact OMRI at (541) 343-7600 x100 for assistance.